Tea Roots' forthcoming exhibition, "EvE", will be exhibiting at
Warehouse 416 Gallery in Oakland, CA
March 1-March 16th, 2019

Please follow the Submittable link below to submit to this show. If you are unable to submit your work with this option contact cassandra@tearoots.org for further directions.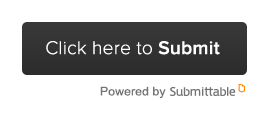 EvE: Empowerment vs. Exploitation
​

Submission deadline - Sunday, January 27th, 2019 by 10:59pm
Tea Roots
is inviting visual artists to submit work that explores new ways of communicating about gender-based violence and sexual oppression. The 2019 exhibit
,
"EvE," will be on March 1st-16th at
Warehouse 416 Art Gallery
on the Art Murmur circuit in Oakland, CA.
Aishwarya Vardhana
is our featured artist, she has a dynamic multidisciplinary practice that involves digital art, drawing, sculpture, installation, and photography.
Alexandra Mushinski
is our emerging artist, her art focuses on community healing through tapestry. We invite artists of all disciplines to share their perspectives around gender-based discrimination, media objectification, sexual exploitation, intimate partner violence, and perspectives as seen similarly addressed in recent social media waves. As we take precarious new steps in the direction of healing these long-standing dilemmas we ask,
How do we move away from exploitation and empower ourselves and others?
Let's challenge societal views on what it means to be given (or not given) agency. If we are to look towards the eve of a more just and equitable society, we must look closely at the practical difficulties of communicating from traditionally more oppressed "voiceless" positions in our communities. What some consider empowerment, others might feel to be exploitative, and the opposite is also true.
We will consider and accept work from artists of all identities. Women (trans or cis), non-binary, POC, LGBTQ+, and/or artists who identify as allied with the aforementioned are highly encouraged to submit work.
In addition, poets and spoken word artists will be selected by poetry curator
MK Chavez
, author of
Mothermorphosis
(Nomadic Press, 2016) and
Dear Animal,
(Nomadic Press, 2017), and recipient of the
2017 Pen Oakland Josephine Miles Award
. The writers will present their work, in correlation with the theme of the exhibit, at a reading led by "
She Who Has No Master(s)
," a collective of women and non-binary writers affiliated with the
Vietnamese Diasporic Network
.
SUBMISSION GUIDELINES AND IMPORTANT DATES
Submission deadline:

Saturday, January 27th, 2019 by 10:59pm

$15

Submission Fee*:

a fee is essential to help cover basic costs of production and labor, but we will have a small number of fee waivers available (see below).

Info about entries:

You may enter up to five art submissions. The call is open to all visual art forms including painting, photography-based work, drawing, sculpture, installation, video, etc.
Exhibition of Finalists

: Friday, March 1-March 16th, 2019

Reception for Finalists

: Friday, March 1, 2019, 6 -10pm, with performances by youth dance choreographer, Amalya Allen (w/Mini Mix'd) and aerial storyteller, Gina Goldblatt.

Artist's panel talk

: Saturday, March 9th, 2019 1-5pm

Poetry and Spoken Word

:

Saturday, March 16th, 2019 1-5pm

Finalists notified:

by Wednesday, February 6th

Delivery and drop off of selected artwork:

Warehouse 416 Art Gallery

on Monday, February 25th, 10am-5pm. Contact Tea Roots for special delivery on alternative days.

Pickup of unsold works:

at Warehouse 416 Art Gallery

, Monday, March 18th, 10am-5pm
Accepted and consigned work shall be insured by Tea Roots while in the Gallery. Warehouse 416 is not responsible for artwork. Artist shall assume packing, shipping, insurance costs, liability and all handling expenses incurred in the delivery of the artwork(s) to Warehouse 416 Art Gallery. The same is to be incurred for the return of the artwork(s). Artists receive 40% standard gallery commission of works sold.
The Submittable entry form can be found on this page above.
For questions regarding entry contact
submission@tearoots.org
or call Tea Roots at 415.863.9603 for more information.
*
We will offer 10(ten) fee waivers on a first come first served basis for low-income artists who wish to submit. Please follow the above guidelines and include a short paragraph explaining that you would like to be considered for the fee waiver. If we have reached capacity for fee waivers we will respond on or before January 7
th
to give you an opportunity to pay the submission fee.
About the Curators and Jurors:
Cassandra Rockwood-Rice
self-publishes an art and literary zine called
Rag
which can be found at City Lights Booksellers and Pegasus. She is an award-winning poet and visual artist. Her chapbook,
The Felled,
is forthcoming from Corrupt Press, 2018, and her visual art has been exhibited in galleries across the United States. Before joining Tea Roots, Cassandra curated art exhibitions in Alaska, California, Hawaii, Oregon, and Vancouver. She has participated in or led several arts for social justice outreach projects including the
One Billion Rising
campaign led by Eve Ensler. She recently obtained an MFA from California College of the Arts and is currently seeking a publisher for her full-length collection.
MK Chavez
is the author of
Mothermorphosis
(Nomadic Press, 2016) and
Dear Animal,
(Nomadic Press, 2017). She is a recipient of a
2017 Pen Oakland Josephine Miles Award
and her poem "The New Whitehouse, Finding Myself Among the Ruins" was selected by Eileen Myles for the
Cosmonauts Avenue 2017 Poetry Award
. She is a co-founder/curator of the reading series Lyrics & Dirges and co-director of the Berkeley Poetry Festival, a fellow with
CantoMundo
, and guest curator of the reading series at
UC Berkeley Art Museum and Pacific Film Archive
in the Fall of 2018.
​
Rosa De Anda
has dedicated her life to the arts as a painter, sculptor, and now to writing. She believes art crosses all boundaries and is the most important documentation of our human experience. She considers the words
tolerance, the other, minority, and people of color
inappropriate and substandard in describing the world's population with proven talent, intellectual brilliance, theological dominance, and creative inventiveness in the arts, sciences, and athletic prowess. As linguistic architects, she believes we can change our language to foster sustainable human and environmental relationships.
Aishwarya Vardhana
, a recent graduate of Stanford University, is a Bay Area based conceptual artist and poet. Her multidisciplinary practice involves digital art, drawing, sculpture, installation and photography. Aishwarya works in the intersection of technology and art, using this zone of creation to destabilize and reveal the nature of capitalism and colonialism. Her practice connects the south asian anti-colonial struggle with new wave American resistance and explores the concepts of de-territoriality, materialism, power, femininity, and language.